Northern Love  English Style  Golden Retrievers welcomes you!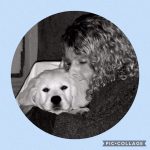 We have recently moved to the Dallas Fort Worth area of Texas
Please ensure you complete the puppy inquiry questionnaire if you are interested in learning more about litters. Telephone calls will only be returned if questionnaire is completed. Thank you.
Thank you for visiting our golden story
We are a very small, home-raised kennel located in Argyle, TX; about 20 minutes east of Forth Worth. Our mission is to produce healthy, biddable golden retrievers with the ultimate intention of improving the breed. For this reason, all dogs used in our breeding program either meet or exceed all of their health clearances (hips, elbows, eyes, heart, genetic conditions). Above all, our breeding dogs must hold the gentle but confident, friendly, people-loving temperament which is the gold standard in golden retriever breed. If any dog exhibits behavior that does not conform to these standards, they will be removed from the breeding program, even if all health clearances are met. This is our effort to preserve the wonderful temperament that gives golden retrievers a place in so many families.
We pride ourselves in that our dogs are first and foremost, members of our family. Our small kennel is catered to the goal of providing each dog with lots of love and attention, a necessity for happy golden retrievers. They live with us in our home and often join us for daily outings and errands. Rain or shine, our dogs go for daily bike rides, runs, walks or swims on our property. Check out our Candid Picture page to get a feel for the daily lives of our much loved dogs.
The beginning…
Golden retrievers have been a part of our lives for over 40 years. Every great love story has a beginning and mine began when I was ten years old. It was during breakfast one morning, in 1972, when my father circled an advertisement in the classifieds of the Toronto Star. The clipping read "GOLDEN RETRIEVER PUPPIES FOR SALE". Two weeks later, my parents brought home my very first puppy, King. My parents were unaware of dog selection at this time, and never considered health clearances or interviewing the breeder. We were very lucky to have adopted a gentle natured, healthy golden retriever into our family.
For the twelve years he was here, King introduced me to the wonderful nature that only a golden retriever may possess; a tender gentleness, steadfast loyalty, unconditional adoration, and an innate willingness to please. My father used to say, "Goldens are the only thing on earth that love their master, and perhaps milkbones, more than they love themselves." I wholeheartedly agree.
King's passing was bittersweet: Although I had lost a true friend, the memories he left made a permanent paw print on my heart. It has been said that first loves never fade; King was my first love and instilled, in my heart, an eternal love for the Golden Retriever breed.
After many years, and four children later, my husband and I added our first dog, of course a golden retriever, to our family. He came from Shaynedoro Golden Retrievers in Winchester, Ontario and thus was appropriately named, Chester. Two years later, we brought home Blue, from the same breeder. After our children grew up, my interest in the golden retriever breed began to deepen as I began to understand what goes into producing a healthy, biddable, attractive dog like Chester and Blue. I began researching their respective bloodlines and the more I learned about the breed and certain bloodlines, the more I found myself wanting to be a part of producing healthy, biddable golden retrievers.
This interest led me to the world of conformational showing, where I gained some knowledge on how to select a prospective breeding dog. After much research, I traveled down to Missouri to visit a breeder, and see some of her prospective show pups. It was here that I found my first stud dog, Trouble, and began my lifelong dream of producing wonderful, healthy, biddable golden retrievers.

The GRCA provides puppy referral as a convenience to puppy buyers to find out about breeders who are GRCA members and their litters. GRCA takes no responsibility whatsoever for any puppies/dogs that you may acquire through GRCA puppy referral. GRCA is not responsible for any breeder's sale practices and sales contracts, nor will GRCA be involved in any manner in contract disputes between puppy buyers and breeders. Availability of puppies and conditions of sale are at the sole discretion of the individual breeder. Buyers are encouraged to read ACQUIRING A GOLDEN RETRIEVER, as found on the grca.org web-site, for general information about obtaining a puppy, to take as much time as necessary to locate a reputable breeder from whom they feel comfortable purchasing a puppy, and to investigate breeders and their puppies thoroughly before committing to a purchase. You are not obligated to purchase a puppy from the breeders whose names you obtain from GRCA puppy referral.